I've wanted a snake again ever since my first experience owning one almost 20 years ago. My first snake experience was heavily influenced by Jack Straw's crazy antics and obsessions. He was working for me at the time for a CA startup mid first internet bubble and became obsessed with snakes for a time. I never thought about owning a snake but it seemed fun so I tried out a corn snake, beautiful little girl. Turned out it wasn't a good time in my life to take on a snake's level of responsibilities so re-homed it to a friend of my sisters. I've been talking about and thinking about getting another one ever since. Well, finally this lovely guy showed up on my doorstep yesterday packed neatly in a little deli cup surrounded by heat pads in a styrofoam cooler :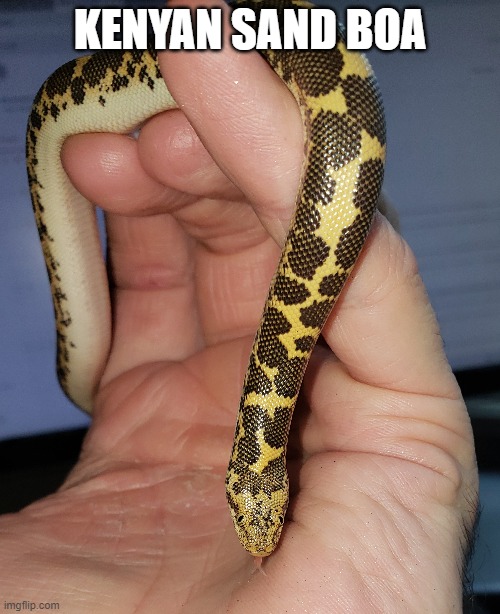 Chose this species because of all the Boas he's the only kind that never gets big. He'll top out at about 20 inches long and 3 inches thick so I'll never be in that situation where I have a 10 foot long snake and have to have him rescued. I can't stand people who get things like ball pythons because they're cute and fun but then let them go when they're too big and now we have to pay rednecks to kill them in Florida. This little guy is special as he's evolved to move swiftly through sand. His head is extra wedge shaped and as you can see in the pic his eyes are more towards the top of his head than most snakes because he likes to lay right below the surface of the sand and wait for his prey. He's the most docile snake I've ever seen, you can set him on a table with a couple of rocks and he'll amuse himself all day on that table, spending most of the day just sitting there looking at me.
I'll update when I get the enclosure set up where I want it. I plan to video his feeding adventures, maybe even make a moving gif or two. He's getting two pinkie mice today so it'll be fun.
Anyone else here like snakes?